The Chapters Rap
---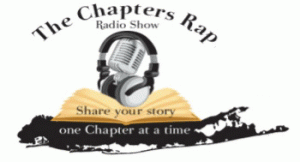 Hosted by Richard Marfopolous and Steven Vaccaro every other Sunday morning from 7:00am to 8:00am.
Tune in for their next show on December 31st!
The primary goal of the show is to empower people of all ages to share their PASSION – sports, music, current events or whatever makes people tic!  The show encourages listeners to call the stations and get in on our discussion by sharing their thoughts.
Host Steve Vaccaro is a clinician, school psychologist, teacher, advocate, coach, and parent for over 20 years, His goal is to provide New York with outstanding radio entertainment, advocacy and informative up-to date news in "our" community, as well as some great music by local artists. Add some sports into the mix and you've got a great hour of radio!
The The Chapters Rap staff invites all advocates, business leaders, clinicians, coaches, musicians, poets, religious leaders, students, teachers, community leaders, athletes, parents, agencies or any individuals with a "CAUSE" to appear live on the show.
---
In: All / Entertainment